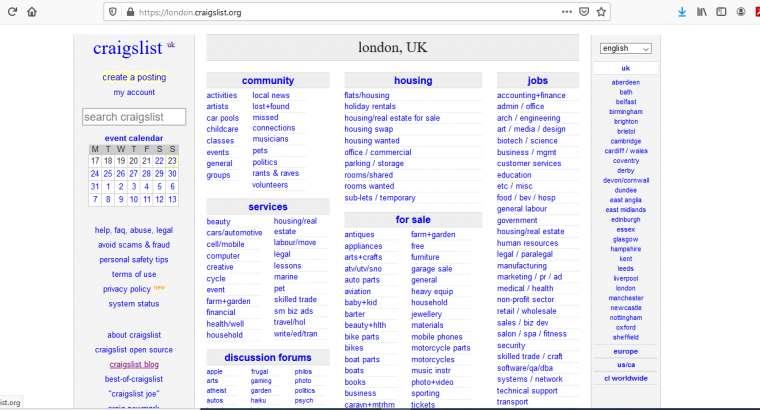 Top 6 Sites Like Craigslist 2022
Sites like Craigslist 2021
Craigslist is the number one site that comes to mind when looking for a website to sell and buy stuff. In fact, on Craigslist, you can find anything you want no matter how weird, expensive, or niche it is.
However, if you want to reach even more potential buyers and find more exciting stuff as a buyer yourself, you can explore the numerous Craigslist alternatives. In this article, we have gathered the best of them in the U.S. so that you can pick the one that suits your needs.
#1 Mercari
Alexa rank: 270
Mercari is a mobile selling app where you can sell and buy various types of products. Listing your stuff is easy as you only need to upload a picture, write a short description, and set your price. According to their official website, the app has more than 50 million downloads in the U.S., while the daily number of product uploads exceeds 350,000. Users seem to love how easy it is to sell and buy products, thus rating the app with 4.8 on the App Store and 4.6 on the Play Store.
#2 Poshmark
Alexa rank: 1,277
Poshmark is a mobile selling app that focuses on fashion, home décor, and beauty products. This social marketplace works in a very intuitive way that allows you to put your products for sale with just a few clicks. At the moment, the website boasts that it has more than 200 million listed items. Furthermore, its community numbers more than 70 million members in the U.S., Canada, and Australia. Poshmark is another app that users enjoy, rating it with 4.7 on the App Store and 4.1 on the Play Store.
#3 OfferUp
Alexa rank: 1,853
If you want a Craigslist alternative to start buying and selling locally, then OfferUp is a great option. At the moment, OfferUp holds the 6th spot of the most popular shopping app on the App Store. It stands out because you can find any product you want near your location. According to SimilarWeb, OfferUp has received around 26.51 million visitors in the last 6 months. The users have rated this app with 4.8 on the App Store and 4.0 on the Play Store.
#4 Locanto
Alexa rank: 9,484
Another amazing alternative to Craigslist is Locanto. It was first established in 2006, and since then, it has been translated into multiple languages, such as Indonesian, French, and Spanish. On Locanto, you can find ads for products, services, jobs, real estate, vehicles, and even personals. According to SimilarWeb, the website has received about 2.31 million visitors in the last 6 months. Moreover, you can install it on your Android device, in an app that was rated with 4.2 on the Play Store.
#5 ClassifiedAds
Alexa rank: 10,162
ClassifiedAds is an alternative to Craigslist that resembles it a lot. On this website, you can publish your free ads for cars, jobs, real estate, personals, services, and anything else you can imagine. The process for submitting your ad is very simple and will only take a couple of minutes to make it public. ClassifiedAds has been rated with 4.5 on TrustPilot.
#6 Lokalclassified
Lokalclassified is an amazing free advertising site.  It is a relatively new platform compared to some of the other sites on the list. However, since its launch, the platform has gained a lot of popularity. One reason for its popularity is the range of categories you can post a free ad.  Lokalclassified offers more than 100 distinct categories for your products ranging from cars to furniture to antiques and even children's toys.
One of the advantages of using Lokalclassified is that you don't have to search from a large list of irrelevant ads that sometimes can be found on platforms like Craigslist. They are sort of like junk advertisements. On the seller's side, it allows you to highlight your product for free. Imagine you put your ad up on a site that has a thousand ads in your category.
Lokalclassified is a relatively new platform. So naturally, it has fewer ads than other platforms like Craigslist. This gives the seller an amazing opportunity to get noticed.  Another great thing about Lokal Classified is that it can be used on your mobile phone as well.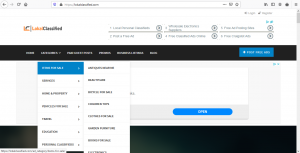 All of these websites and apps are the best alternatives to Craigslist in the U.S. Discover their features and start selling and buying products and services.